It's Black Friday and Cyber Monday and best black Friday deals for bloggers and small businesses are all rolling out. It's time to grab all your blogging tools and resources you will need to run your business in 2020 as 2021 business and blogging year is about to kick off.
This is post is currently updated daily for you to pick all the best Friday deals for bloggers and discounted prices.
Before we dig in on these deals my friend, have you been preparing for this time to snag up all the important resources you will be needing for 2021 or are you waiting until 2021 when things will go back to their normal prices. 
Most of the deals will be on from Black Friday 27th to Nov 30th. So you may want to grab them immediately as possible to avoid missing out. 
I have snagged some amazing deals too and one of them is all my all-time favourite Design and stock photos shop, Moyo Studios. 
Without further ado, let get down to the best Black Friday Deals that will be worth your investments and skyrocket your business.
Note: This post may contain affiliate and I will commissions which I use in running this blog if you buy with my link. This won't attract and extra cost to you. read my Disclaimer policy here
1-Best Canva Templates (Ebooks, Workbooks, Social Media Templates) Deals
SALES RUNS 26th NOV- DEC 2 -DISCOUNTS APPLIED AT CHECKOUT, NO COUPON CODE REQUIRED
So I'm kicking off the Black Friday & Cyber Monday Deals with my Canva Templates.
You will be able to get any Canva Template pack from the FOB Canva Templates shop for 25% discount and Bundles both MELYSSA and LADYBOSS COLLECTIONS for over 45% discounts (you will save $50 – $85)
I HAVE PUT TOGETHER A HUGE BLACK FRIDAY BUNDLE COLLECTION – This is a collection of all my best sellers and contains over 640+ Canva Templates. You will save $307 when you get this bundle for $120. 
BONUS: You will get my Slide decks that will be released in DEC.
SAVE 72% ($307) INVEST IN MY BLACK FRIDAY BUNDLE HERE
2-Best Webhosting Deals for Black Friday
Lyrical Host, one of the best hosting platforms for small businesses and bloggers is offering 17% off their hosting plans and renewals, you will also get 10$ off if you sign up with my affiliate link and use this coupon code Faithola10 at the checkout.
Unlike other hosting platforms that entice you with a low discount offer for Black Friday and hike the price up to 300% on renewal.
Lyrical offers great support and a community. CLICK HERE TO GRAB LYRICAL HOST DEALS
BEST FEMININE WORDPRESS & WEBSITE THEMES 
2-17th Avenue WordPress Themes and Tools
17TH Avenue offers premium, beautiful WordPress themes based on genesis framework which is great for SEO.
You can get any beautiful WordPress themes and addons in their shop for 30% off the Price this black Friday and Cyber Monday if you use this Coupon code JINGLE. Shhh, don't tell anyone, I love Amelia WordPress theme from 17TH AVENUE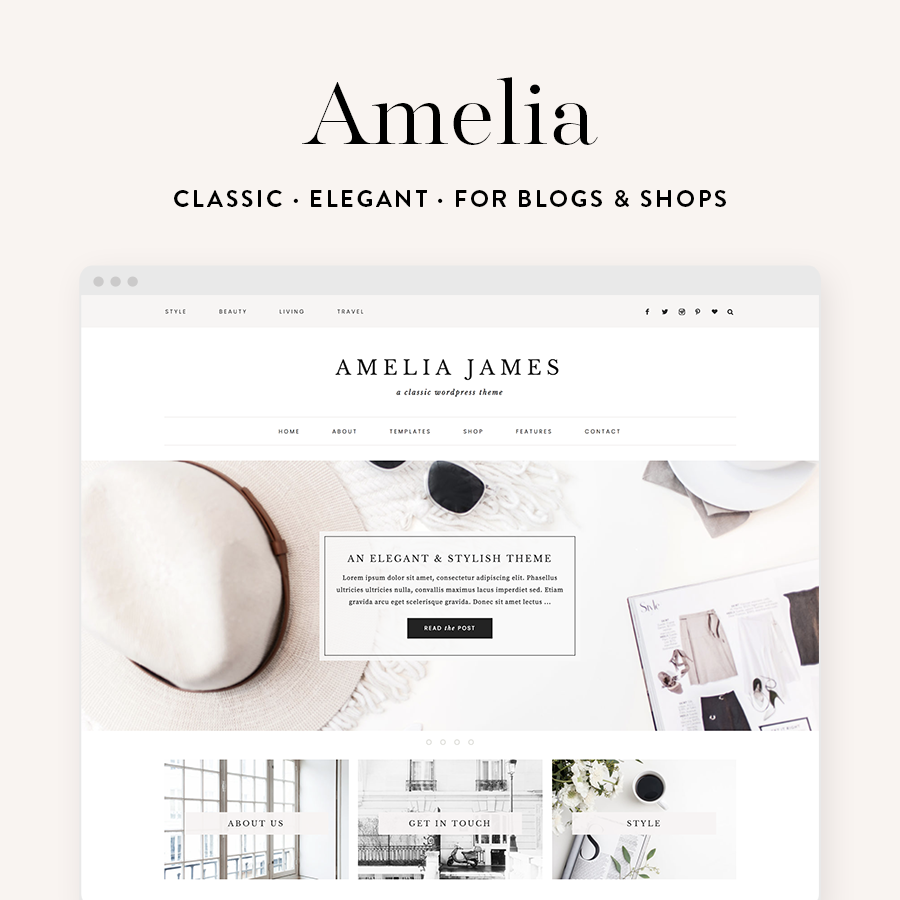 GET BEAUTIFUL WORDPRESS THEMES FROM 17TH AVENUE HERE
3-Bluchic WordPress Themes For Bloggers & Service Based Entrepreneurs
If you looking to buy a feminine WordPress especially if you are a service-based entrepreneur.
Bluchic themes will be a perfect fit for you because they have themes with intuitive designs and understands the needs of service-based entrepreneurs such as Virtual assistants, coaches etc.
I recommend the ChicServe theme and it's ChicServe Biz Bundle.
Bluchic is offering 30% off their entire store collections for Black Friday. You will get these professional and gorgeous themes for just $55.50! (Regular $79). Use Code BFCM to get discounts.
GET BLUCHIC THEME AND ADDONS FOR 30% OFF HERE
BEST DEALS ON BLOGGING COURSES, SEO TOOLS AND TOOLS
4-DEALS ON SEO AND PRODUCTIVE BLOGGING COURSES
EB Garamond of productive blogging is offering 40% off her entire shop.
I'm taking EB Course on SEO, It's no bluff. She teaches straight forward steps and strategies on how to fix your entire blog and website for SEO. 
This also includes carrying out Keyword Research, using Yoast and how to tweak your entire site structure in your favour.
EB Drives up 100000 page views monthly organically from Google traffic and ranks at number one for many keywords
USE THIS COUPON CODE BFCM2020 TO GET 50% Off ON EB'S COURSES
5- EASY ON-PAGE AND EASY BACKLINK SEO BOOKS
If you are on my email list, you will know I love Debbie's Easy On-page SEO Books, as it contains no bluff strategies on how to get your blog post to rank well and faster on Google. 
While her Backlink SEO will teach you how to get backlinks faster to your site without being buggy in people's emails.   
Debbie Gartner drives over 500,000 monthly views organically from Google and 
First, let's start with my SEO ebooks. They are on sale between 26th November to November 30th.
The discounts increase as they buy more. Be sure to use the coupon codes
6-THE BRAVE AT BUSINESS BUNDLE & SUMMIT
Chelsea Clarke of Hepapperroute is putting together one of the biggest blogging summit and event of the year with over 40+ leading experts in the industry that will kick off on the 2nd – 7th Dec 2020. 
You can register and attend this event for FREE but if you want Lifetime access to this summit, replays and all extra perks. GET THE BRAVE AT BUSINESS SUMMIT LIFETIME ACCESS.
Yes, That's not all, Chelsea Clarke and her team also put together a huge Bundle of courses and resources that covers Blogging, blogging legally, selling of websites, SEO, Email Marketing, Sales etc for just $97, you will have access to $6300 for just $97
GET $6300 worth of Blogging Courses and Resources for just $97 Here
Also, you can access all Herpaperroute courses for 40% off the price, use this code BCFM
7-ULTIMATE MONEY MAKING BUNDLE DEAL BY STRAYCURLS
Angela of Straycurls offering 50% off everything in her entire shop. I have purchased some of her products, my little blogging secrets, only and little tripwires etc. I'm sharing with this secret, Angela hands down is one of my favourite bloggers. 
She does not hoard information with the hope of having them in her course or books. She gives a lot of value for free. You can GRAB MONEY MAKING BUNDLE here.
CHECK OUT HER STORE AND BUY ANYTHING IN HER STORE FOR 50% OFF THE PRICE WITH USING (BF2020) 
She has also put together the Ultimate Money Making Bundle where you get access to all of her best products for 65% off the original price. Here is what's in the Bundle;
The Complete Roadmap to Building a Profitable Side Hustle (normally $49)

The Secret Sauce to Skyrocketing your Blog Traffic (normally 29

The Ultimate Guide to Creating Evergreen Sales Funnels (normally $69

Business Plan and Guide (normally $14)

 Blog Planner (normally $7)

Little Tripwire (normally $17)

50 Practical and Insightful Hacks (normally $29)
The total value of these eBooks and Planners are $199, but she's only selling it for $79, which is 65% off the original price! Get it now while it's on sale so that you can start making money with your blogs.
CLAIM YOUR MONEY MAKING BUNDLE HERE
BEST STOCK PHOTOS DEALS FOR BLOGGERS & ENTREPRENEURS: 
Stock photos deals are flying around the corner and if you know, stock photos help you to create an unforgettable brand experience. 
It helps you create a consistent and clean feed. Do you know that Pinterest loves stock photos because they are not everywhere like the free ones you find on Canva, Pixabay, Unsplash etc. 
The part about Pinterest loving stock photos will help you create Pins that gets higher impressions and faster clicks.
8-PIXI STOCK PHOTOS & TEMPLATES DEALS
Pixi Stock deals start from November 25 to November 30.
Pixi stock has an amazing collection of stock photos for bloggers, small businesses and especially female entrepreneurs.
These stock photos cut across all colours and skin tones. So if you are a woman of colour, you will find this collection great too.
Pixi stock is offering $100 off their annual membership and 40% of their annual membership.
Pixistock Lifetime Membership Includes;
FOREVER access to over 3500+ stylish photos

 1100+ Canva templates, hundreds of quote graphics

Adobe Lightroom presets

100+ photos and graphics added every month.

BONUS: 365+ Day Social Media Content Calendar System
GET PIXISTOCK BLACK FRIDAY DEALS HERE, NO COUPON NEEDED
9-MOYO STUDIO STOCK PHOTOS, MOCKUP & DESIGN DEALS
This deal starts on Nov 24 and ends Nov 30
Moyo studios, one of my favourite stock photos, mockups and design shops are having a mouth dropping deal for Black Friday and Cyber Monday.
You will find this deal amazing especially if you are a Graphics designer, in need of mockups and also Stock photos. You will save $757 when you get all their Stock photos and Mockup Images for just $79
GRAB MOYO STUDIOS BLACK FRIDAY DEAL HERE 
10-BEST LEGAL TEMPLATES DEALS FOR BLOGGERS & CONTENT CREATORS
Amira Law, A lawyer who also doubles as a Blogger is having a huge Black Friday Deal for Bloggers and Online Business owners. 
Legal Templates are necessary to protect your blog and businesses from getting sued. Here templates are used by over 10,000 Bloggers and Business owners.
Get 30% off on all her Templates between 26 – 30 November.
Use coupon code: BlackFriday2020.
The most popular templates that are going away FAST are:
1. Terms and Conditions legal templates for bloggers and online creators
2. Comprehensive Legal Templates Bundle: Contains terms and conditions, privacy policy templates and Disclaimer templates.
3. Sponsored Posts contract to work with brands
4. Media Release Agreement to use other people's photos, audio, videos legally (perfect for your podcast)
5. Confidentiality Agreement to protect your business secrets and information when you hire people
6. Freelance contract to hire freelancers and independent contractors for your business (or to use when offering your freelance services)
7. Guest Blogger Agreement to use with your guest authors and avoid copyright issues
8. Legal Bundle for Coaches – 3 essential legal templates all coaches need to protect their coaching business and avoid disputes with clients!
9. Affiliate Agreement– if you are going to sell products and have an affiliate program where you'll have other people promote your products and earn a commission then you'll need to have this Affiliate agreement in place to avoid legal issues and being liable for your affiliate's mistakes!
10. Giveaways template– if you are running giveaways on your blog then make sure they are legal by using this template.
RELATED – Best Christmas Gifts Ideas for Bloggers – 11 Categories
Final Note on Best Cyber Monday and Black Friday Deals for Bloggers and Businesses in 2020
My friend, you do not have to wait until 2021 before gathering your resources. This period is the best time to plan, create your goals and get all you need to achieve your blogging and business goals. 
I will be snagging some of these myself, especially stock photos and a few Courses. 
But, you have to hurry up, because these deals do not last forever, just 5 days and all is gone forever.
Did you buy anything after reading them here? Do let me know.
Save This for Later